Are you struggling to stay afloat under the weight of too many tax problems? If so, here's your chance to right your floundering finances and grab hold of the trustworthy tax help available from Taxation Solutions, Inc. When you're getting knocked down by wave after wave of tax penalties and other costly back tax troubles, it can feel like you're all alone in a sinking ship with no SOS in sight. But you don't have to succumb to the depths of federal or state tax problems with no hope of being rescued. As a tax resolution firm committed to providing personal, all-hands-on-deck service, we can keep you safe from choppy, breaking tax issues and have you sailing smoothly again sooner than you ever thought possible.
Your Source for Clear-Cut Tax Help
No one wants to be thrown into the deep end of tax problems and left frantically treading water. That's why Taxation Solutions comes to the aid of clients all across the greater Atlanta region, with money-saving tax help for complicated issues from back tax and penalty abatement matters to tax settlement and audit defense techniques. If you're looking for tax resolution answers or IRS assistance to get back on solid ground, look no further than our capable, experienced team. Since 2008, we've been the name to know for swift, comprehensive tax relief.
Assistance From Top Consultants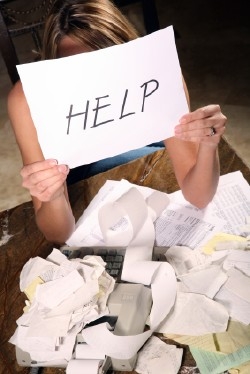 Taxation Solutions is fully licensed and insured to carry you carefully across a vast sea of individual as well as business tax problems. With more than 40 years of experience to lend, you can rely on our dedicated tax consultants to ensure that the coast is clear for whatever type of tax service you happen to require, including:
Filing late tax returns
Tax settlement negotiations
Offers in compromise
Government action appeals
Tax penalty abatement
Innocent spouse relief claims
Wage garnishment cessation
Installment payment plans
Bank and wage levies
Targeted aid for truckers
Payroll tax issues
And more!
So trust all of your treacherous tax issues and IRS problems to the experienced professionals at Taxation Solutions, Inc. We can help you navigate effortlessly through even the most complicated channels of tax relief alternatives, steering you or your business toward a truly satisfying outcome.
Exceptional Client Care
In addition to our free, no-risk consultations, Taxation Solutions is delighted to welcome new clients with a medley of customer service perks. For your scheduling convenience, we offer flexible evening and weekend hours by appointment. We also provide free, no-obligation price estimates on all of our tax resolution services, along with emergency tax help counseling on a case-by-case basis. It's all part of our everyday commitment to meeting the needs of our customers. Reach us today by phone or e-mail to set up a time for your free consultation.
And don't forget… we're proud members of the BBB and ASTPS, so you can feel confident in the quality of our tax help. Contact our firm now!